Parking Systems, car parking lift and car parking stacker.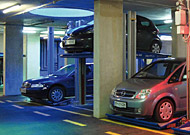 Omer Company is a specialist Design, Manufacturer and Supplier of solutions for any kind of parking requirement, offering a wide range of different products: from the simple units, which allow to double a single parking place to the most complex and elaborated ones, with unlimited capacity, modular, robotized and completely automatic.
Variety of the Omer range includes also systems for turntables and lifting platforms for cars and goods. Omer also offer a bespoke design service for manufacturing to resolve most types of problem parking situation.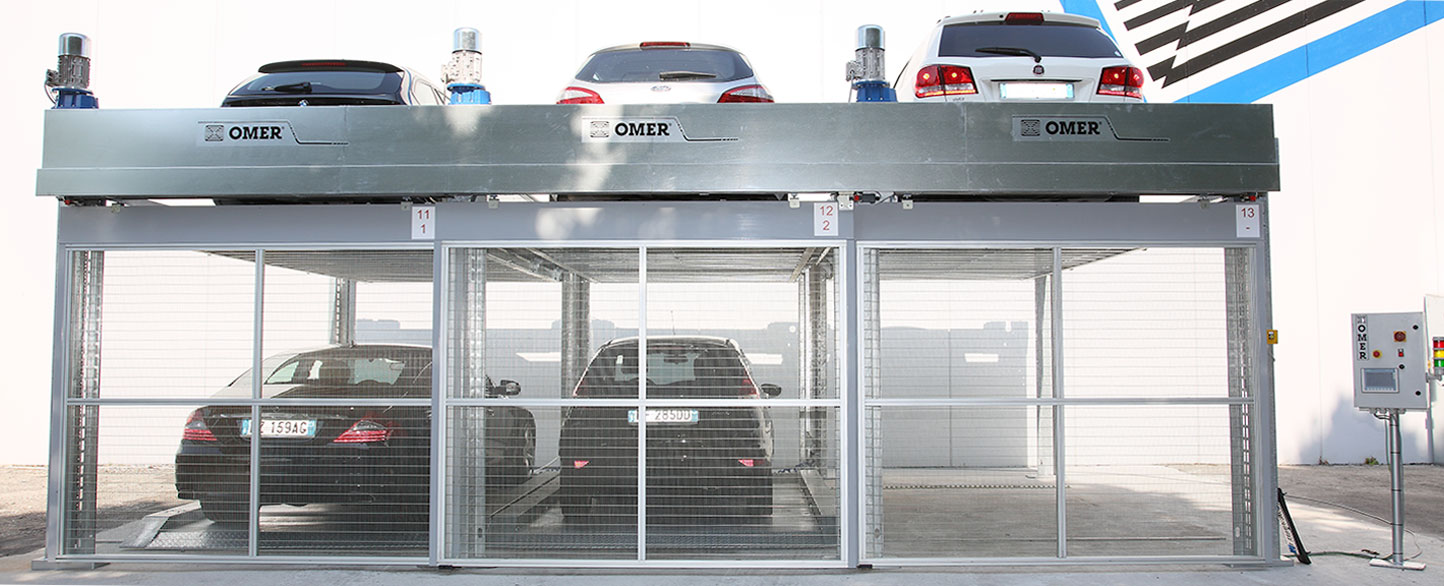 Omer Automatic parking Systems supply innovative solutions to take advantage and optimize any kind of space, even the most narrow ones, converting into "Parking places" any kind of volume or unused area which can be difficultly to exploit. These range from historical buildings, downtowns, (Courtyards, obsolete boxes, basements, private houses or old buildings, etc.).
Omer Automatic Systems are manufactured by a fix modular structure, independent and self-supporting, and form a movable structure (robot) with an electro-hydraulic functioning. The vehicle is placed on the car entry cell and, after a series of several controls and security operations, the robot, in a complete automatic way, will take the platform from the ca entry cell and will deposit it on the client's dedicated cell.
Car cells displacement will be done in a total security and simply usage: Omer indeed, guarantee the complete client and vehicle protection, placing several security devices, interfaced and managed by dedicated software.
Omer parking systems are exclusive models and, for the wider part, covered by international patents.
Omer parking Systems are homologated and approved by the major international certifying bodies.
Any technical data exposed in to the present website or in our catalogues is subject to modifications and the manufacturer reserves the right to apply at any moment without notice and without Omer's responsibility or obligations to change the design.

Any encroachment on Omer's rights will be pursued by the local law concerned.