18 January 2012
Car parking lift HYPERLIFT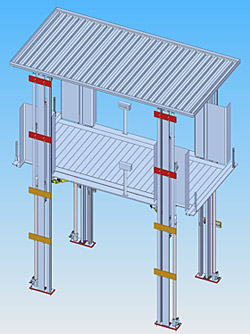 Following an ever-changing market, a strength of OMER SPA is its ability to adapt to it in real time.
Here Omer presents the brand new car parking lift for vehicles with people on board, the HYPERLIFT 80 4C.
With its four columns it is unmatched in its stability and carrying capacity of up to 8tons. This allows the vertical displacement of any type of car, caravan, camper van, minivan or small truck.
The HYPERLIFT 80 4C s versatility is demonstrated by the model with a roof that is suitable for outdoor installations.